the Munio
Long term partnership with a home & living brand, breaking the mold and focusing on sustainability.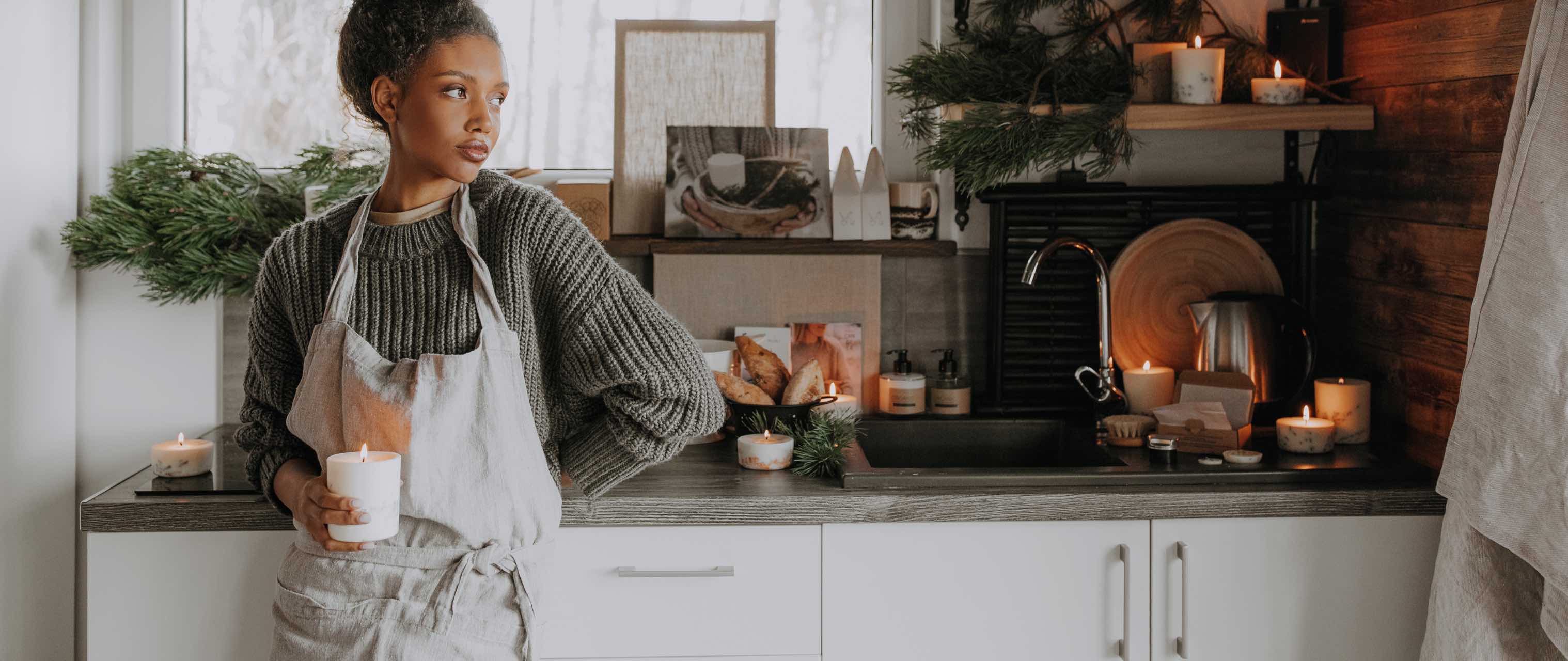 The challenge
the MUNIO's goal was to reach new markets, grow their online B2C sales as well as create a B2B platform for their retailers / stockists. We stepped in and joined forces by becoming an extension of their team. With continuous work, we started seeing results.
What we did
Part of entering new markets requires an analysis of the market and competitors who already operate in it. We geared up and started there. We also conducted a full online store and social media audit, pin-pointing inconsistencies and clear opportunities for improvement. We started work on store updates (visual and UX) and launched first email campaigns. Introducing an automated email flow was critical, since one of our goals was to grow the MUNIO's B2C online store. We've been a part of their team for close to 2 years now and the to-do list is impressive.
View live project →
Results
Let's focus on the bigger milestones. As a long time partner, we've been able to triple the MUNIO's online store's revenue and increase their returning customer rate by 107%. We also launched a brand new B2B website for retailers/stockists that automates previously manual and labor intensive tasks.
A word from the client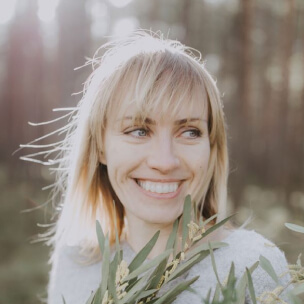 Expanding the product line
the MUNIO has been around since 2008 and primarily occupied the artisanal soy candle market. In early 2019, the brand expanded their product line and added organic skincare products to enter a new, competitive market.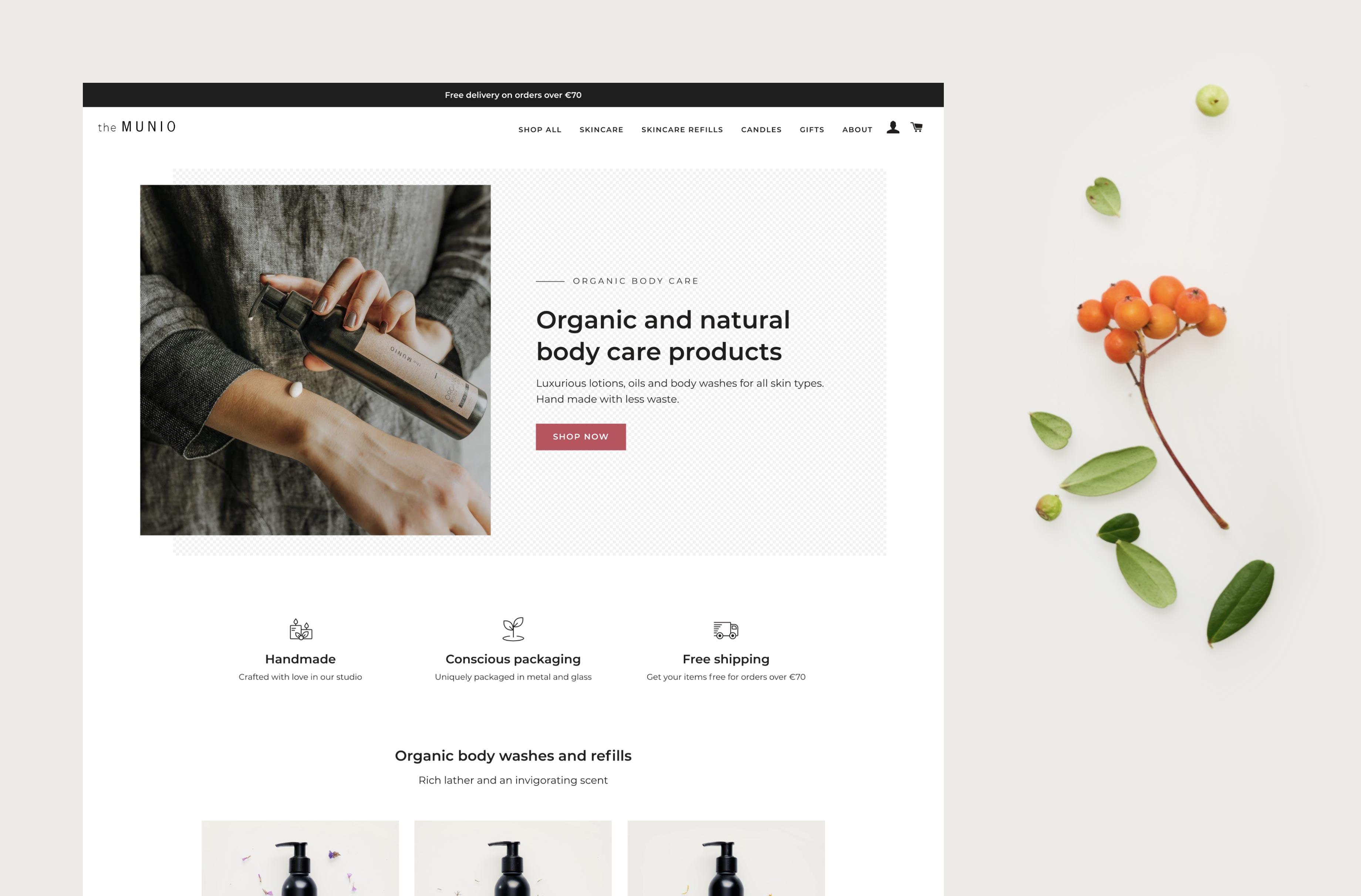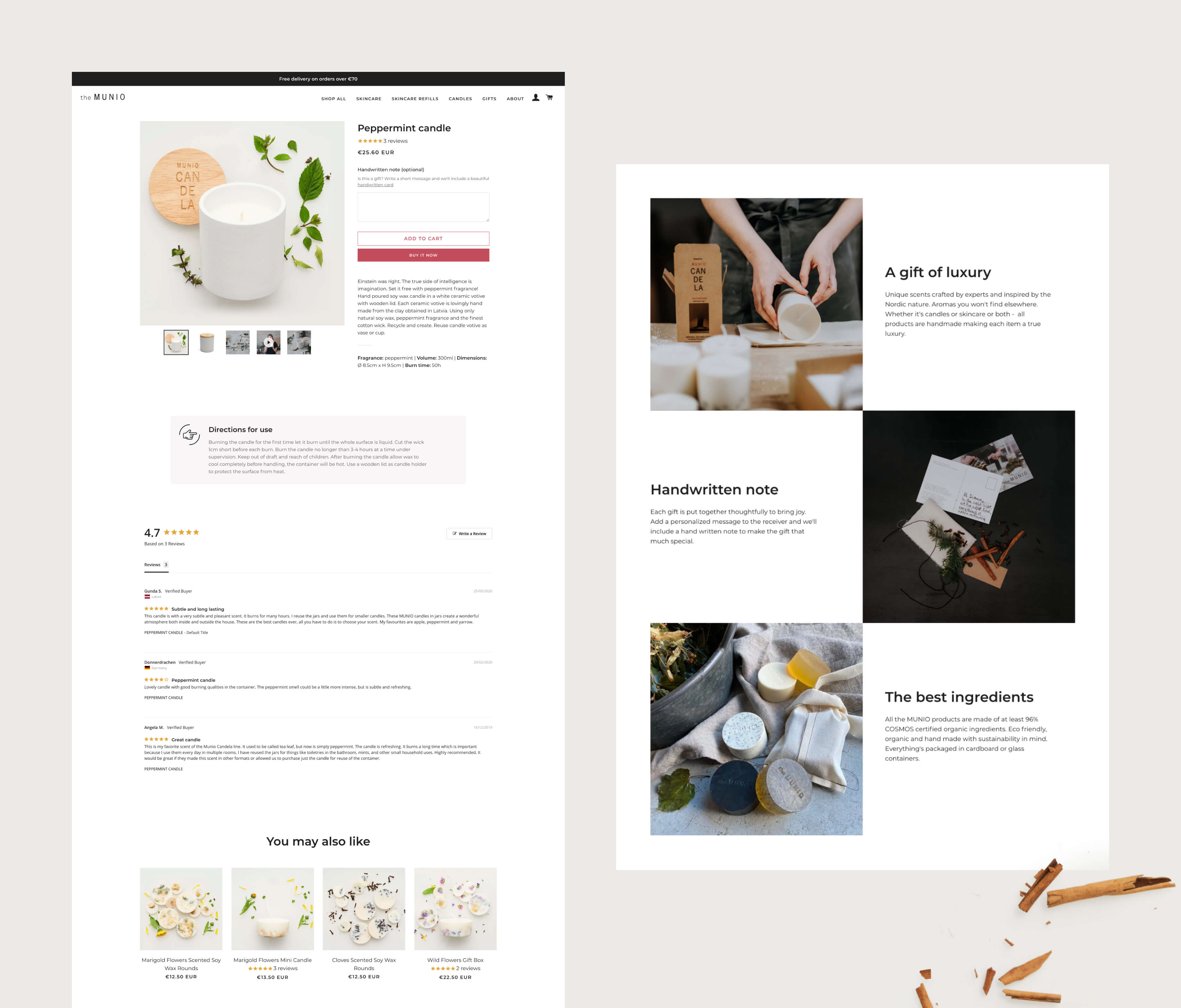 Wholesale done right
Manual order submission through catalogues and sales representatives is a thing of the past. To grow the MUNIO's wholesale store, we created a B2B platform where all approved stockist are able to shop easily, access billing history and useful resources. The B2B platform also proved useful when due to Covid-19 all exhibits and trade shows were cancelled. For MUNIO this wasn't a hurdle, since their B2B sales were already done online.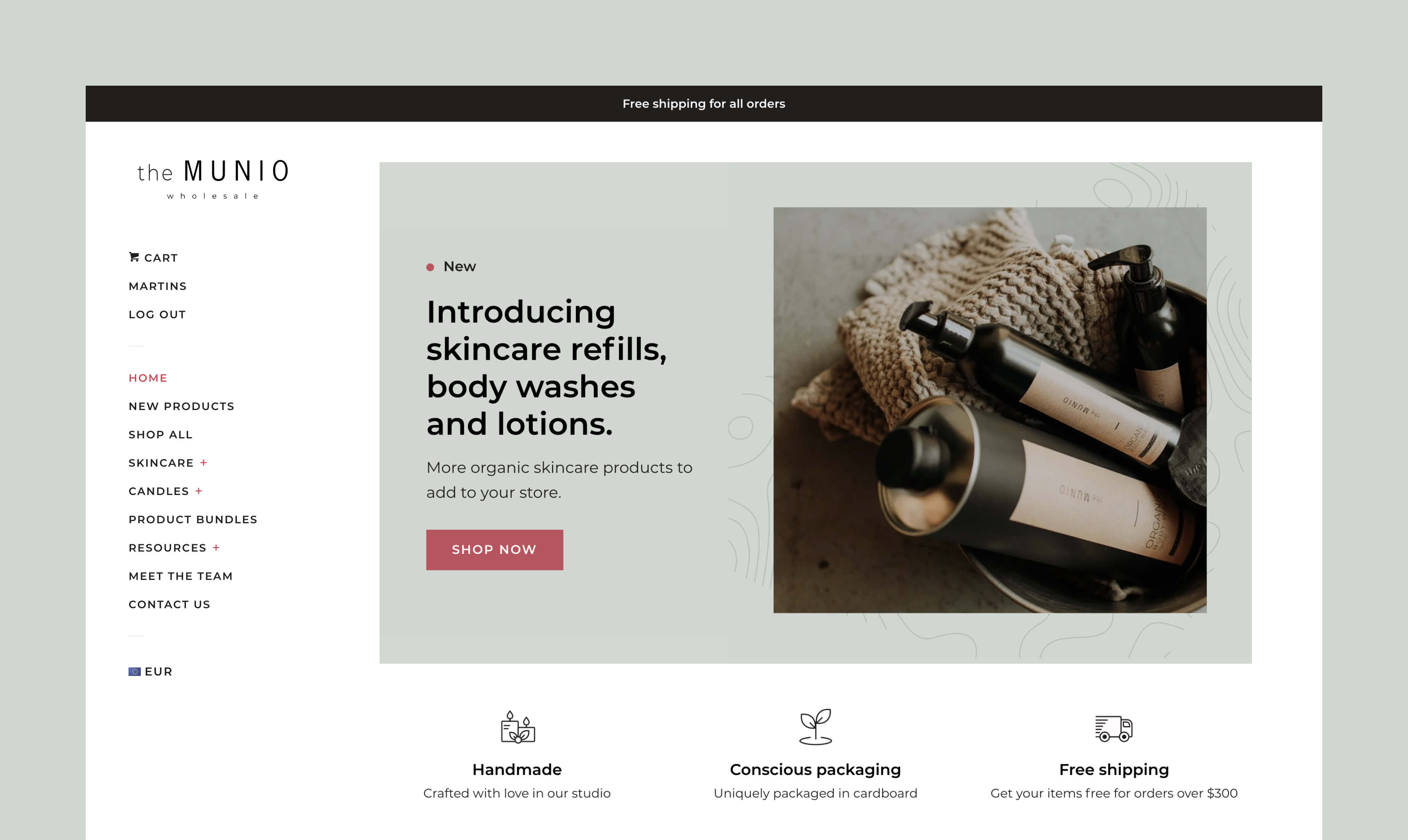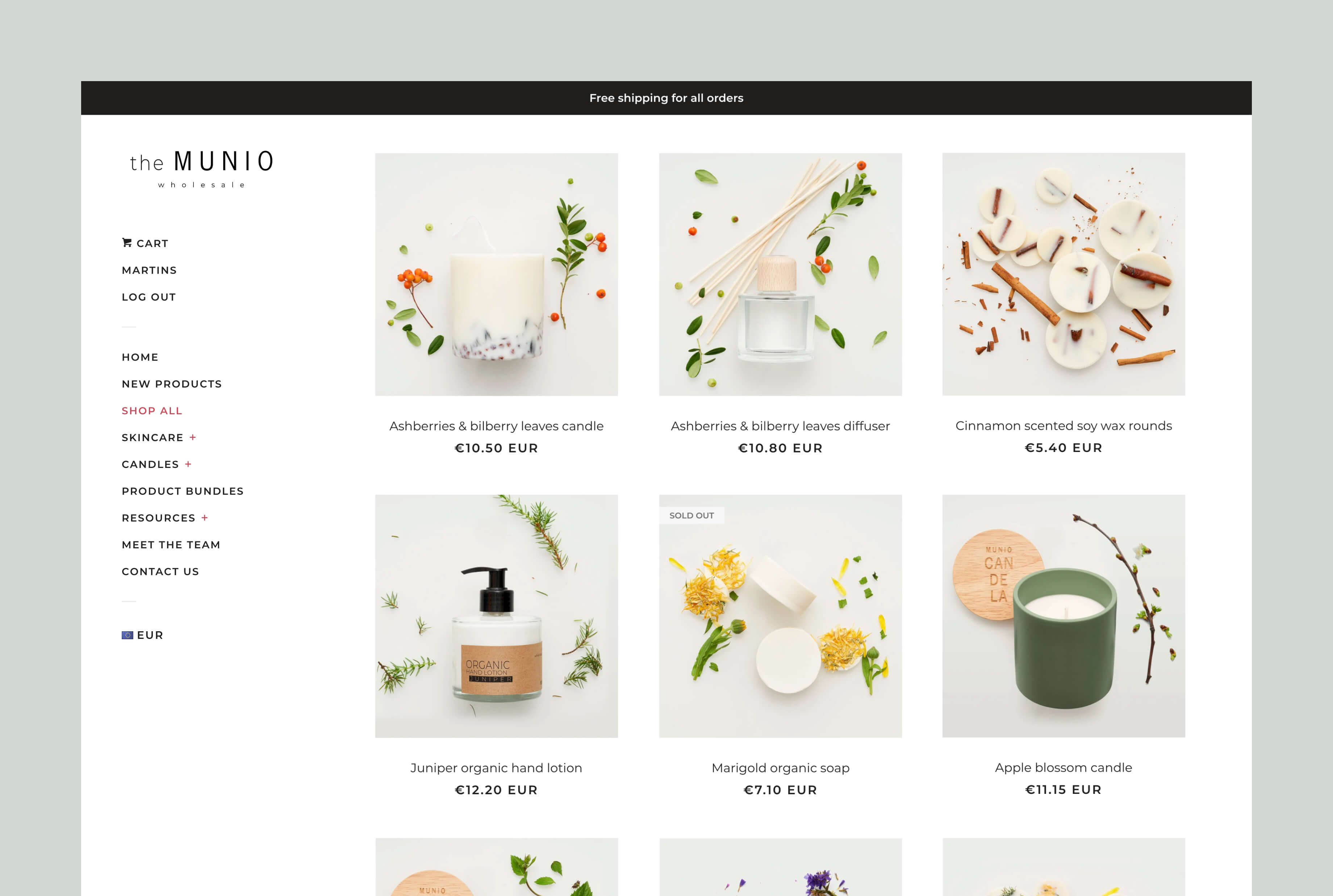 Email is king
With consistency and smart targeting, we've been able to grow the MUNIO's B2C email list by 88% and double the industry's standard open rate (46.9% opened emails, 3.6% clicks).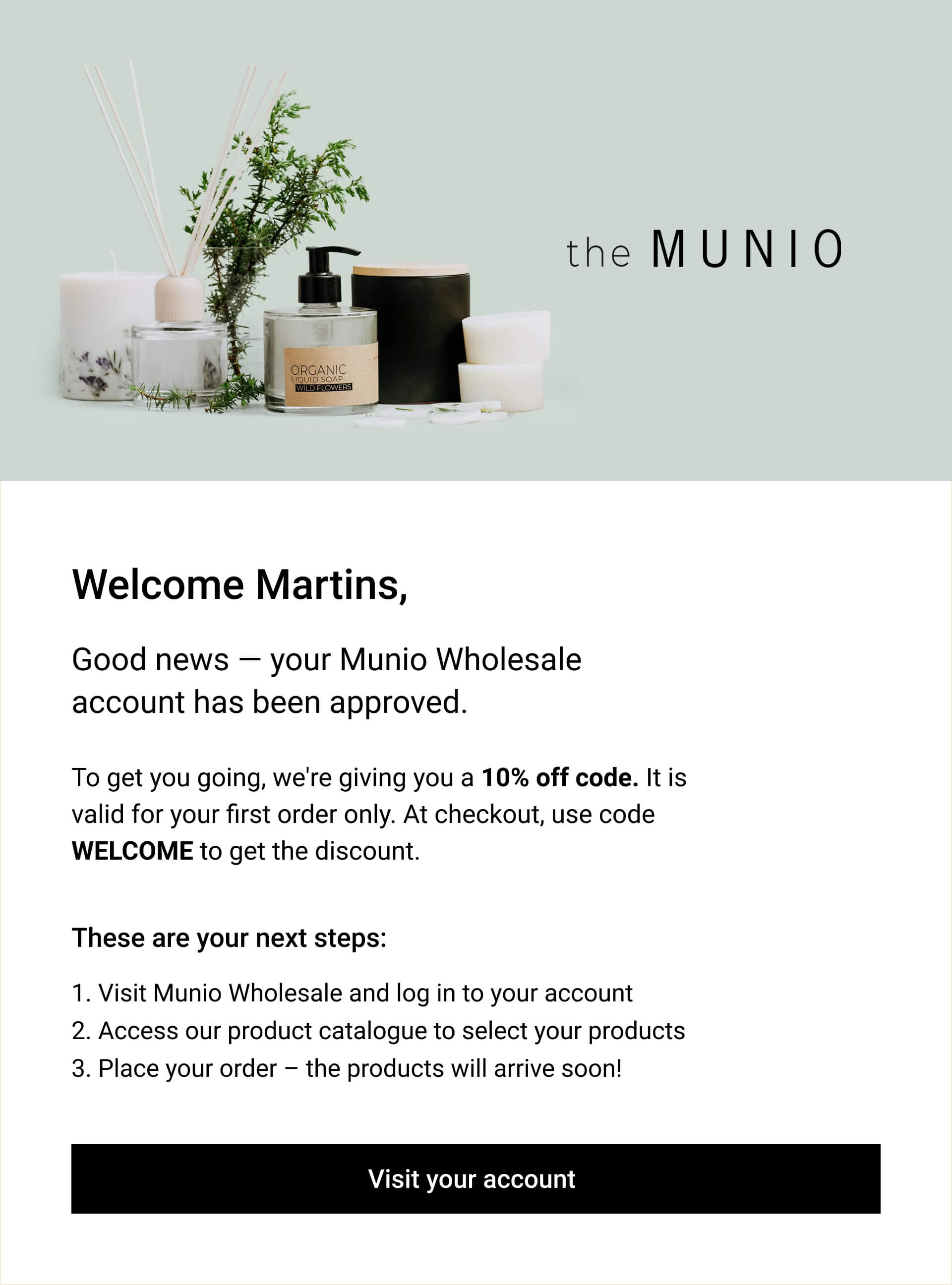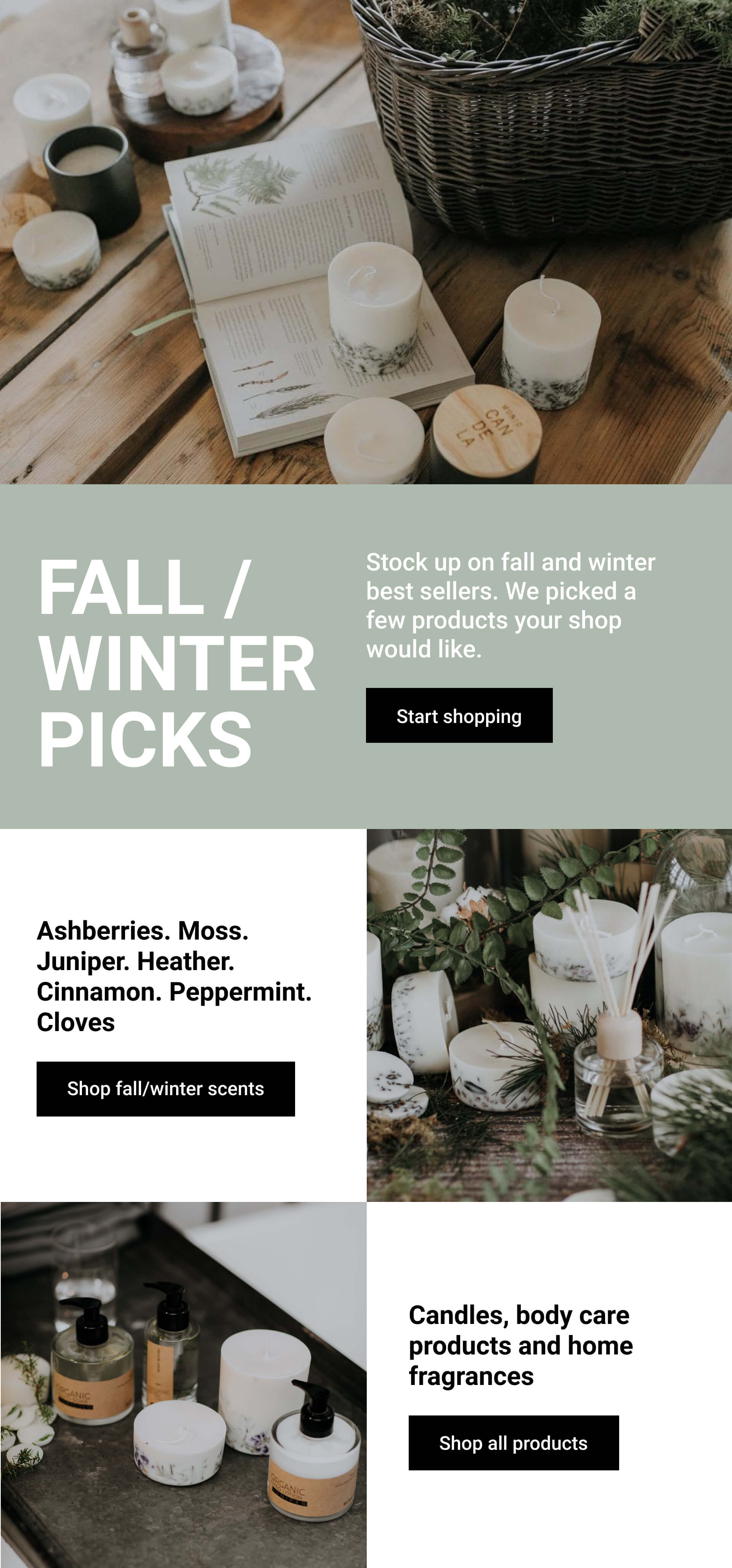 Discovering new markets
With the MUNIO's product line expansion came a new challenge - we were ready to conquer new markets. Doing it globally and digitally was key.